Line number: SHODAI (I)
Existence: 1649 ~ 21st day of the 9th lunar month of 1687
Connection:
Disciple: Itô Kodayű II
Career:
1649 ~ 1660: born in Kyôto; he starts his career at an early age in Kamigata.
1661: Kodayű goes to Edo.
10th lunar month of 1661: Miyako Dennai's theater, where Kodayű performs as a wakashugata, splits up into two theaters, the Kodennaiza (the "old" theater of Dennai) and the Shindennaiza (the "new" theater of Dennai); according to the chronicles, Kodayű joins the Kodennaiza.
4th lunar month of 1662: Kodayű performs at the Kodennaiza; his stage partners are Tamamura Kichiya, Fujita Kumenosuke, Yamamoto Kantarô, Segawa Kurando, Fujita Sakyô, Yoshikawa Rokuya and Edo Samon.
1668: Kodayű retires.
Comments:
Itô Kodayű I was a wakashugata, who was born and trained in Kyôto and settled in Edo at the beginning of the 1660s. He retired in 1668.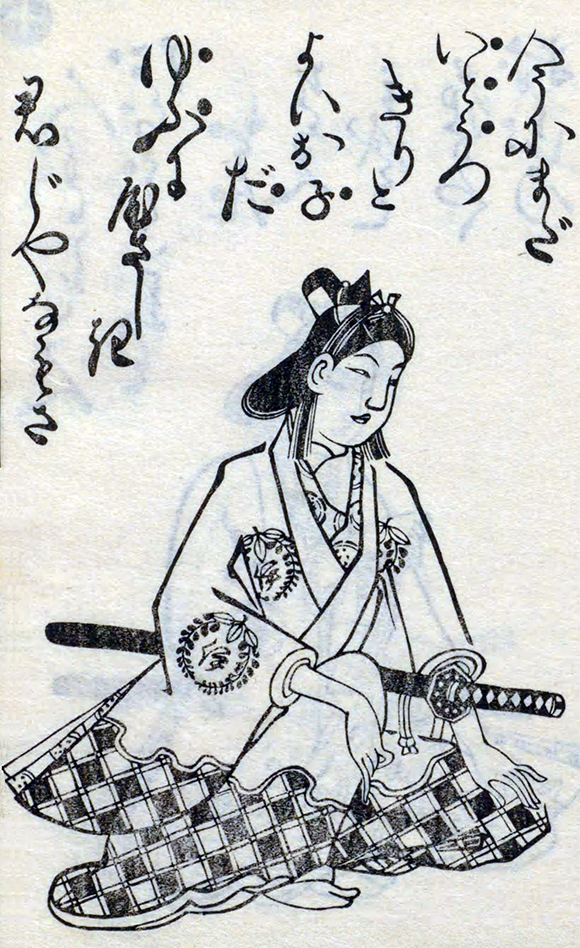 Itô Kodayű I as depicted in an illustration from the book "Yaro Daibutsushi" (1668)
The Itô Kodayű line of actors