THE TANABATA FESTIVAL IN HIRATSUKA
The Tanabata festival is celebrated every year in Hiratsuka (a suburb of Tôkyô) in July and in the city of Sendai (Miyagi prefecture) in August.
Each summer, Hiratsuka transforms itself into a colorful festival town drawing approximately 1.5-3 million people over the 4 days of the Tanabata festival. Fresh green bamboo poles angle over the downtown streets, holding colorful hanging decorations for people to enjoy as they wander the streets in yukata enjoying the warm summer nights.
Some of these decorations are Kabuki-related: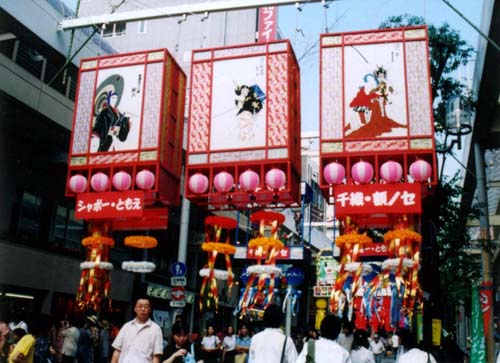 The famous Kabuki characters Sukeroku, Benkei and Kamakura Gongorô Kagemasa Gongorô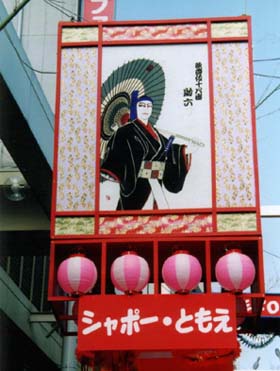 Sukeroku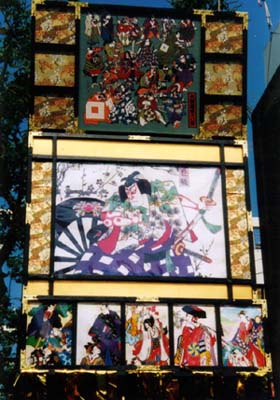 Pictures taken in Hiratsuka in July 2000