Line number: NIDAIME (II)
Existence: dates unknown
Connection:
Father: Matsumoto Nazaemon I
Sons: Matsumoto Nazaemon III, Matsumoto Hyôzô
Disciples: Matsumoto Kozaemon, Matsumoto Bunzaemon, Matsumoto Sanshirô, Matsumoto Rokuemon, Matsumoto Kozarashi, Matsumoto Shigemaki, Matsumoto Sazen, Matsumoto Kozen, Matsumoto Sagenta, Matsumoto Kazuma
Career:
1650s ~ 1660s: his father retires and gives him the name of Matsumoto Nazaemon II at an unknown date. He starts his carrer as a wakashugata in Ôsaka.
1664: he performs as a dôkegata in Nagoya.
1665: he performs with Tamagawa Sennojô I in Nagoya at the Tachibana no Shibai in the drama "Kawachi-ga-Yoi".
1679: Nazaemon goes to Edo with his son Matsumoto Hyôzô. They perform in August at the mansion of the daimyô Matsudaira Yamato-no-Kami.
1682: Nazaemon opens his own theater in Ôsaka, working with the zamoto Araki Yojibę I and Arashi San'emon I.
1683 ~1684: Nazaemon dies in Ôsaka.
Comments:
Matsumoto Nazaemon II was an important figure of the Kabuki world in Ôsaka, where he took over the family business as a nadai. He was also an actor, who performed first as a wakashugata, then as a wakaonnagata and finally as a tachiyaku in his late years. He most likely introduced the system of yearly contracts for actors.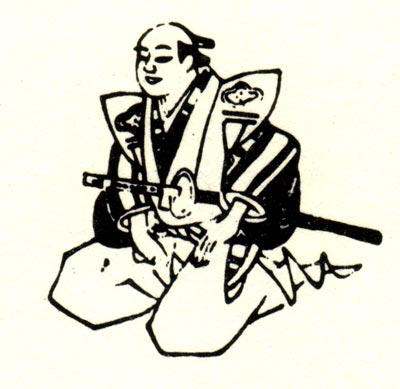 Matsumoto Nazaemon II