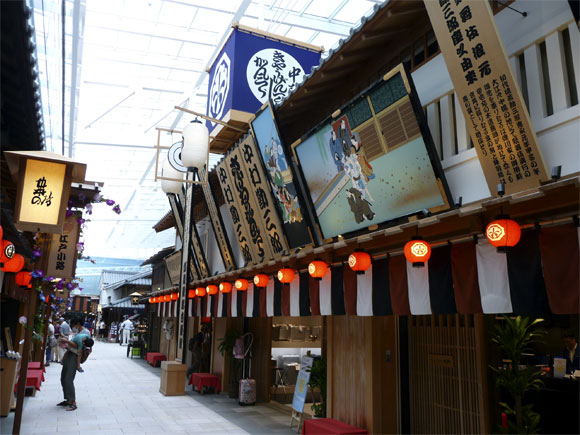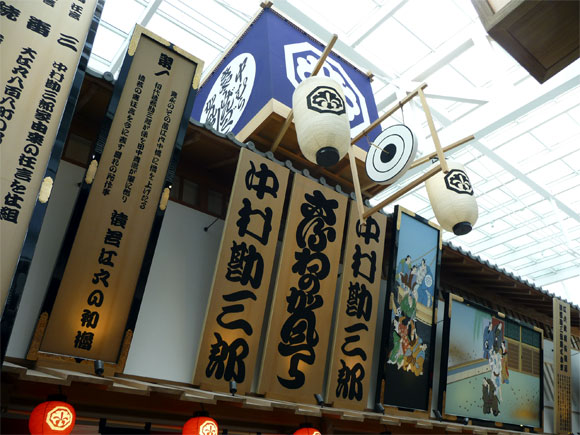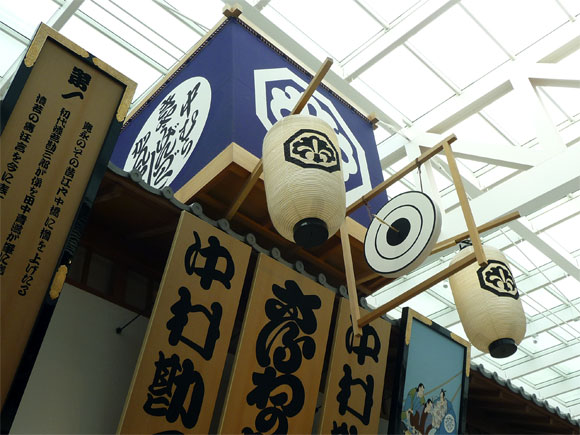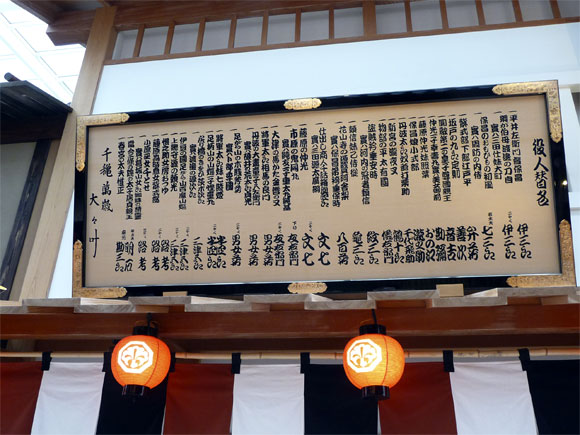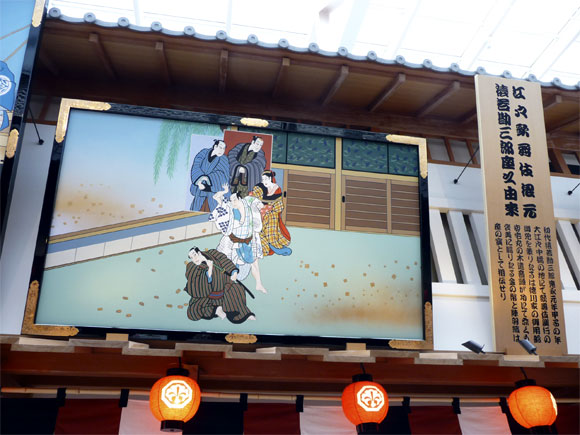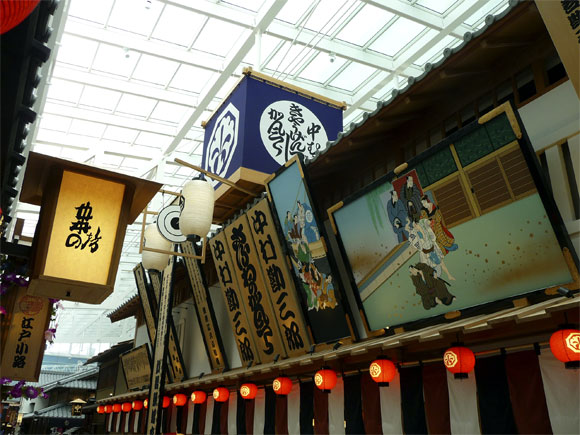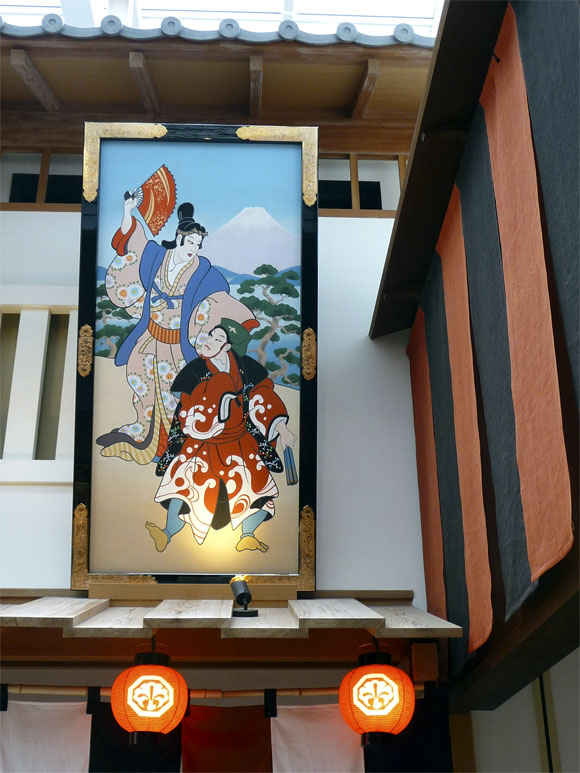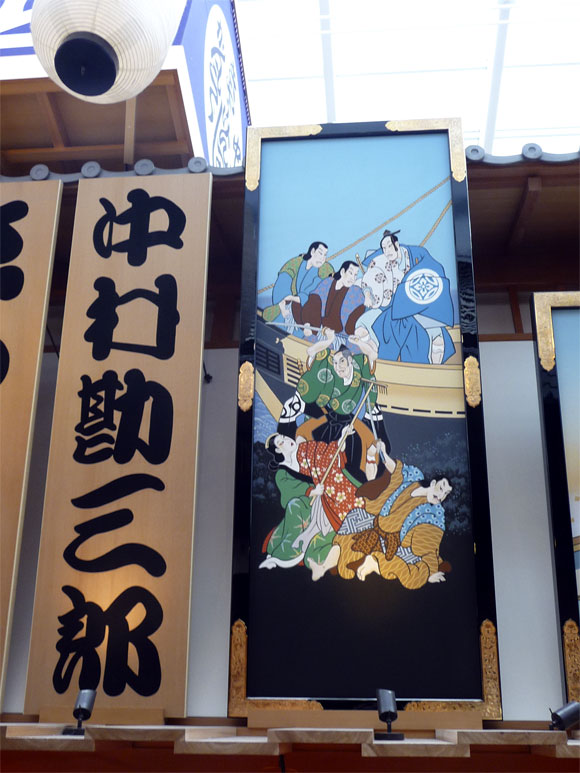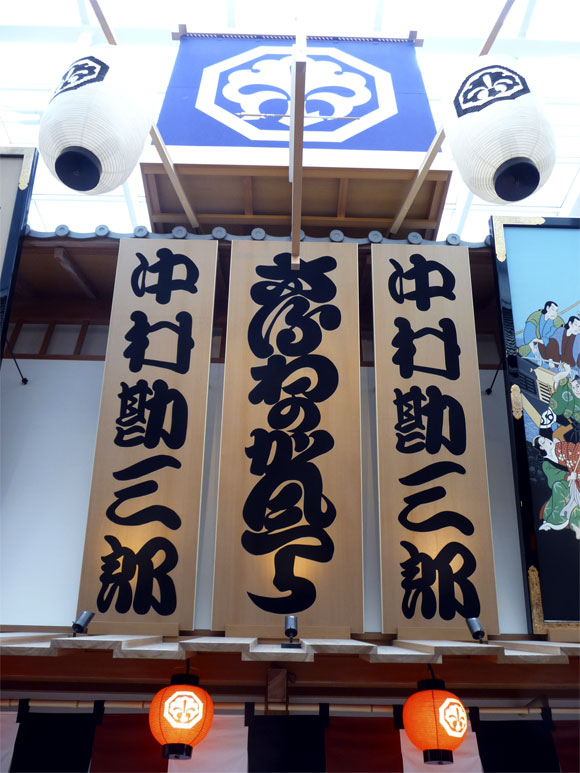 The Nakamuraza at Haneda Airport!
The mon of Nakamura Kanzaburô, the yagura of the Nakamuraza, ekanban (one of them depicting "Shunkan"), the name of the zamoto Nakamura Kanzaburô XI, the names of stars and actors (Bandô Mitsugorô III, Iwai Hanshirô V, Segawa Rokô III, Ogino Izaburô II, Ichikawa Omezô I, Ôtani Tomoemon II, Ichikawa Yaozô IV, Nakayama Bunshichi III, Kirishima Giemon I, Bandô Zenji II, Onoe Monzaburô II, Nakamura Akashi IV, Nakamura Shichisaburô IV, Segawa Kamesaburô, ... a casting which smells 1804~1806), everything is in place ... but this is not a real theater!
This is a shop shaped as a Nakamuraza, which is located on the 4F of the new International Terminal (opened in October 2010)!